Here is a HUGE comprehensive list of things that I LOVED and could not have live without. I spent a few hours working on this and will be updating and added new favorites as soon as I discover them :)
My favorite place to shop is Amazon.com because they have some of the best deals and prices around.
I hope this helps each and every one of you!
Pregnancy Must Haves
These are the items that saved my life during my pregnancy!
Stretch mark cream is a must. I prevented my stretch marks using this natural and organic cream, made with pure argan oil! A friend of mine recommended this to me and I have not looked back.
My FAVORITE maternity brand. Seraphine is amazing. This dress, in particular, was so comfy! It was also the dress that Kate Middleton wore during her first family outing after giving birth. Not only is it a maternity dress, it is also a nursing dress! I still wear mine today.
A
pregnancy pillow
is a MUST. You will get so uncomfortable as you progress along. This one was my favorite!
As your feet swell and things get heavy, you will need a comfortable shoe-especially if you plan on keeping up your fitness! This shoe has always been my favorite pre-pregnancy, but I adored it even more during because it never hurt my feet when I ran or lifted.
A prenatal vitamin is something that you cannot skip. Garden of Life's Raw Prenatal was perfect and did not upset my tummy. Plus it is pure and organic!
OMG. This was a pregnancy LIFESAVER! The Blanqi Body Styler is a pregnancy shapewear that not only makes your body look flattering under tighter clothing, but it also supports and lifts your belly! As your belly grows, some ladies need support because it can hurt. THIS helps!
Baby Must Haves
The NoseFrida Snotsucker-best nasal aspirator ever! Ditch the bulb!
The Rock and Play Snugamonkey. This thing was a lifesaver and rocked my son to sleep everyday. It also makes a great alternative to a bassinet for a newborn.
The Best Bottles-these were so gentle on my son when we needed to give him breast milk from a bottle. It prevented colic and gassiness!


A Pack and Play is a MUST. You never know when you will need it. We used ours lots while traveling.
Tula Zig Zag Baby Carrier.
The BEST baby carrier ever. It supports your baby fully, where needed, and is perfect for grocery shopping trips to hiking to just hanging out.
Boppy Lounger & Boppy Nursing Pillows. The lounger was great to sit my newborn in while we were laying on the couch together. The Boppy worked wonders for me as I was learning to nurse my baby.


Baby Trend Jogging Stroller. This is a MUST if you plan on taking your baby out for long walks and for a little running. Most joggers are so expensive but this one is absolutely fair. After all, it has real wheels on it!
For bathing, we loved our Blooming Bath while my son was a newborn until about 3 months old. It allowed us to bathe him easy and quickly! After that, we upgraded to something a bit bigger, the whale tub in which he loved!
The first carseat that my son had was the Evenflo Sure Ride Convertible seat. Ok, I LOVE convertible carseats. It makes life so much easier. Since we have two cars, we decided to buy another seat-the Recaro seat. Recaro makes seats for race cars. Enough said.
Lil Bums Cloth Diapers are my favorite. They are made of soft bamboo fabric that won't irritate the skin and they do not cost an arm and a leg!!
Sophie the Giraffe is hands down the best teether ever made. You will thank me later.
Baby Bullet-If you are planning on making your baby's food, this is the best product. I use mine every couple of days! This comes with EVERYTHING you need-jars, freezer tray, spatula, two different blender jars-you won't need anything else.
Baby Einstein Neptune Orchestra. The Best Toy. I do not know why, but my son has loved this toy for all 8 months of his life. It plays classical music and lights up, Totally a must.
Baby Einstein Baby Neptune Exersaucer. Skip the walker and jumper and just get this.
Fisher Price Rainforest Play Gym. The best play mat ever. We actually just put this away last month when our son startd crawling. I miss it :(
When my son was younger, we used to do tummy time with this awesome Skip Hop Tummy Time Mat. I miss that too...
Baby Merlin's Magic Sleep Suit. This suit is a MUST HAVE. This will help your baby fall asleep in no time and prevent him or her from rolling onto their tummies. It gives them the feel that they are being swaddled!
California Baby Shampoo.
The ONLY wash I will use. No harmful chemicals!! Johnson and Johnson is packed with icky stuff! Know what you are putting on your baby.
Crane Freddy the Frog Humidifier. Hands down the most adorable and best humidifer money can buy!

Mommy Must Haves


The Medela Dual Electric Pump BEST pump you will find! Great for moms on the go or working mommies.
Skip Hop Gray Chevron Diaper Bag. The BEST diaper bag-that dad will even want to wear! My husband does not mind carrying this one around because it is very gender neutral-even for baby. It is the perfect bag and holds multitudes of items. I love it!!


A postpartum girdle is a MUST! Not only does it help reduce uterine swelling after baby, it helps put those abdominal muscles back together, so you bounce back in no time! Here are my two favorites! Note that the Bellefit is perfect even for a healing C-Section mommy!


A good nursing bra is essential. My favorite is this Bravado bra that you can also wear during pregnancy! It is so comfy.
Nipple cream!!!!! Yes, you will need this if you plan on nursing your baby! It will help to take the pain away and soothe sore, dry, or cracked nips.
Also, if you are nursing, these washable and reusable heart shaped bamboo nursing pads are freaking AWESOME! They are so cute and soft-did not irritate my nipples when they were sore. They are made of natural bamboo and are easily washed.
Fitness Must Haves
You guys have asked me what are some of my main fitness staples. Here are items that I personally have and use everyday, in my own home gym.
I own several yoga mats. They are great for floor excises and of course-YOGA! My favorite is the Manduka Yoga Mat.


I love my Kettlebells. They are a piece of gym equipment that I could never pass up! There are specific kettlebell exercises that you can do or you can use them as you would a dumbbell or a medicine ball. I love my kettlebells and use them daily.
I get asked ALL the time what sports bras I wear. The perfect sports bra for big breasts are the Panache sports bra and the Juno sports bra. I own both! The added bonus of the Juno bra? It IS nursing friendly :)
Battle Ropes are so much fun! They help blast the arm jiggle right off!
My favorite workout tank is made by Hard Tail! It is criss-crossed in the back and is super flattering.
I have gotten so many compliments on this one sports bra. The Affitnity sports bra is probably the sexiest one I have ever seen! I own one in black :)
Diet Must Haves
MRM Natural Whey: Get 40% off ALL MRM products with code SIA at checkout. Click here.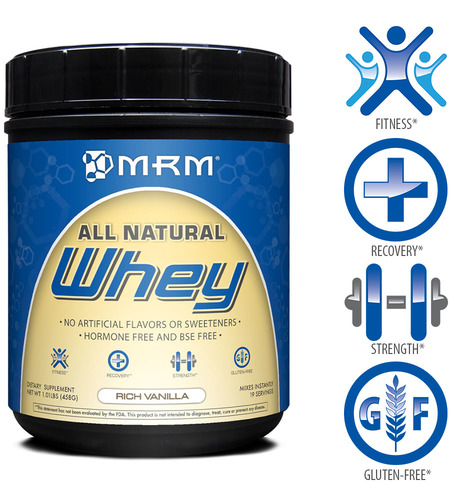 Fruit Water Infuser: I hate the way water tastes without anything in it. This helps you to infuse fresh fruit into your water. Think Vitamin Water, but 100% natural and flavorful!
I love my wine. I ain't gonna lie. This portion control wine glass is AMAZING!!! It is seriously brilliant! When I am counting my calories, I get to see how much I get to have! :)
Sometimes, we tend to overeat because we have no idea what is "in moderation." This Meal Measure Plate helps you to eat the correct portions of food at every meal!
I am a huge smoothie drinker. I love my Blendtec Blender and could not live without it! I have this complete set and you can do just about everything with it:
Make soup

Make dips

Make baby food

Grind meats

Mixes batters

Makes flour

Makes margaritas

Makes ice cream

Juices

You name it!