I want to share with you all one of my newest favorite Etsy shops where I shop for my son that has the cutest little outfits.
Brimmer Baby was created by, Jaclyn Pare, a stay at home mom with two young boys who was fed up with the racks and racks of cute girl clothes and accessories and felt that boys need the same opportunities! And that is how this trendy little business was born!
Named after the street that her husband and she lived on together, the name has deep meaning due to all of the wonderful memories that were created during their time there.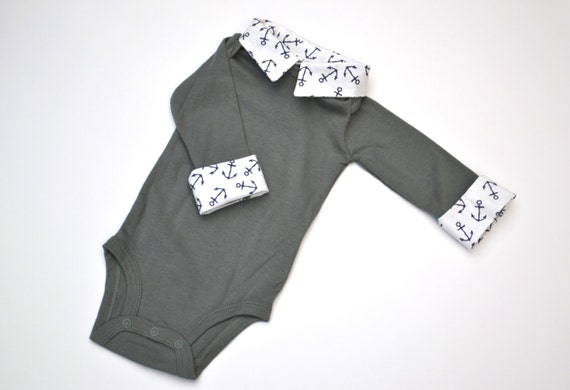 We had the awesome opportunity to revie this

Nautical & Anchor Baby Brimmer Onesie.

This onesie is handcrafted, with love, and creates an effortless, layered, preppy look for your son. I am a HUGE fan of bowties, cardigans, and polos on my son so this fits right in with his style.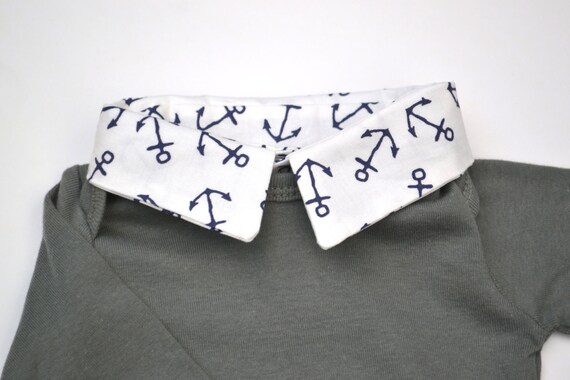 This onesie has a faux shirt collar and faux cuffs for a trendy layered look. The bodysuit easily slips over baby's head and the collar is secured in front. The bodysuit, faux collar and cuffs are 100% cotton.
That's not all-Brimmer Baby also features birthday onesies that are perfect for parties, holidays, or photoshoots.
Disclaimer: I was given a onesie to test, at no cost. All opinions are my own.