I have gotten sooo many questions about my sexy little black sports bra that I wear almost daily so I want to share it with you!
I have teamed up with Affitnity to bring you guys an adorable product review!
Affitnity was created by Zeudy Mars ( isn't she gorgeous!) who is the CEO & lead designer. I admire her work and I hope to someday own my own active wear business catering to pregnant women.. which might be this summer! YAY!
She is such an inspiration!
Their at Affitnity motto is "work out like a warrior, look like a goddess" and sure enough, that motto holds true. Not only is their line of fitness apparel durable, it leaves you feeling sexy at the gym. Affinity apparel is a favorite among fitness models and has been featured on the cover of Fitness magazine & Iron Man magazine! The line includes sports bras, sports tanks, fitness gloves (I actually could use a pair of these now!), fitness leggings, fitness shorts, and a cute
barbell dumbell necklace
with a motivational saying "Stronger Than Yesterday."
So, back to the sexy workout clothes! I had the chance to try out this full outfit below. The yellow Fit One Shoulder Sports Bra and the Fit Chic shorts make the PERFECT duo. I always say that if you feel sexy in what you wear, it truly shows. We all need a self esteem boost from time to time-this is why I love selecting only the best and cutest workout apparel to wear in the gym. When you look good, you feel even BETTER!
Affitnity has a large selection of bright and vibrant colors to choose from as well as a huge array of styles of sports bras, tops, bottoms-you name it! This brand is also featured in countless fitness magazines.
All of Affitnity's fabric is:
Fully breathable

Moisture wicked

Retains shape

Dries quickly

Color fast

Moves with your body

Shrink & fade resistant

Stretches 5 times in length with full recovery!
I have had lots of questions coming in about how well the top holds up. It does hold "the girls" very well! More than you could imagine for a one shoulder bra. So please do NOT worry about that!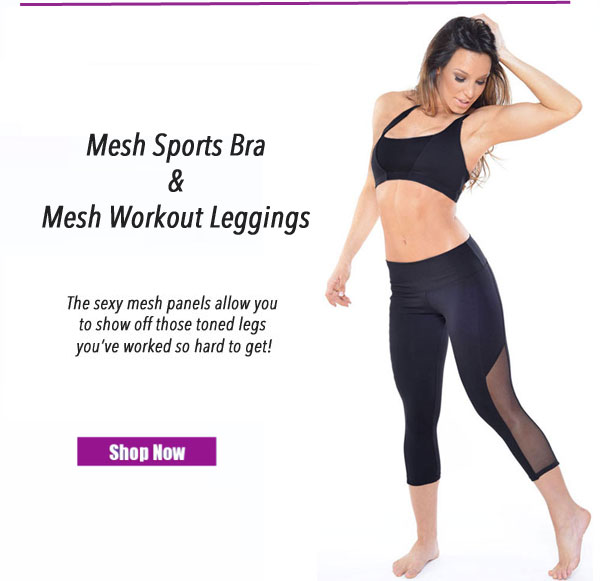 When preparing for a photo shoot, Affitnity is my go-to brand. If you would like custom colors or a custom outfit, just contact Zeudy. She will take care of you.
Now, for the 25% off code!!!!!!
This code only applies to today so hurry! Use code CYBERMONDAY25 to take 25% off of your entire purchase!
To learn more about Affitnity or to snatch your bra now, visit:
Disclaimer: I was given a Affitnity One Shouldered Sports Bra to test, at no cost. All opinions are my own.
A SUPER HUGE shout out to my amazing photographer Megan Chan. You can check out the rest of her work here:
MEChan Photography